Profile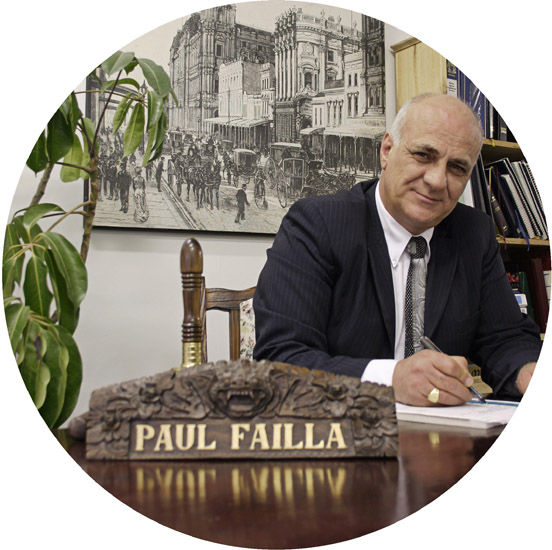 Hume Moreland Real Estate was first established as Failla Moreland Real Estate on the 12 February 1999 in a small office at 70 Sydney Road Coburg, Victoria. Since established the Real Estate practice under the sole directorship of Mr. Paul Failla has successfully grown and has negotiated enormous amounts of transactions with hard work and dedication.
Paul Failla acquired over the years a reputation for his unique approach toward sales and auctioneering methods, his experience and dedication toward any sale or other aspect of real estate has earned him loyalty from many of his existing clients over the years and most of his work and the company thrives with strong referral from past clients and friends.
When Paul Failla started his real estate career 26 years ago, he was thrown into the ring of real estate with no idea of what to expect in a fierce and competitive market, to his credit he made himself a promise and that is to sell any property as if it were his own. With such promise he excelled into being known for his services and long hours of work and dedication to each one of his clients, many of Paul's client's are still with him today and some have become persona family friends.
On the 1st of July 2004 the office of Failla Moreland Real Estate was incorporated by Hume Moreland Pty Ltd in order to grow toward becoming a market leader in real estate. And new offices were acquired at 594 & 596 Sydney Road Brunswick Victoria.
Whilst in Sydney Road Brunswick, Paul Failla whom has always had a passion for community services from a very young age, joined the Sydney Road Brunswick Traders Association and in short time was elected President of the association of which under his presidency excelled and brought new ideas and projects toward Sydney Road Brunswick.
On the 1st October 2009, Paul Failla developed the very first Mobile Real Estate Offices in Australia for the purpose of providing long awaited service into the Real Estate Industry by producing service to all clients no matter where they lived in the state of Victoria and to service all suburbs for commercial and residential real estate including residential and commercial owner corporation management.
The Mobile Real Estate vans have been a total success in particular with Management of Owners Corporation properties expanding from northern suburbs to eastern suburbs.
In November 2007 Mr. Paul Failla received an award from the Governor General of Victoria Mr. David Morritz de Kretser, for Excellence to service delivery Multicultural Arts Victoria presented by the Premier of Victoria The Honourable Mr. John Brumby.
In January 2009 Paul Failla received a Nomination for Australian of the Year.
On 1st June 2012, the growing practice of Hume Moreland Real Estate were relocated to bigger and modern offices at 129 Plenty Road Preston (corner Yann Street).
The offices are fitted with latest technology and a large board room for owner's corporation meetings and seminars for real estate sales in particular toward investment or first home sales off the plan.
Mr. Paul Failla is strong believer of integrity and is a role model within the community, Join Paul any time over a cuppa to discuss any real estate matters or just a social visit.